More room to the downside for the Dollar, US recession still on the cards – Month in Review: March 2023
Macroeconomic Environment Review
The US Dollar declined 2.5% in March largely offsetting the earlier gains in February. The weakness of the greenback in March was broad-based but not uniform. Among the major currencies, the Euro, the Japanese Yen, the British Pound, and the Swiss Franc performed best versus the Dollar, while the commodity currencies lagged behind.
Going forward, we believe that the US currency has more near-term downside potential. First and most importantly, the Dollar has lost its interest rate advantage. OIS interest rate forward spreads between the US Dollar and the Euro, for example, are back to the levels last seen in mid-2021 before the market started to anticipate Fed tightening.  Second, we expect the balance of global activity reports to remain firm at least through April and May. Third, there is more evidence that the current account balances of those currencies that suffered terms of trade losses due to the rise in energy prices are now recovering. This is particularly true for the Euro.
However, while the banking woes have been calmed quickly, the fallout from tighter credit conditions is yet to be seen. Moreover, there is a risk that inflation will remain more stubborn and lead to renewed monetary tightening by the Fed and other central banks that have started to pause rate hikes for now. In many analysts' view, that increases the risk of recession in the US in the second half of the year and we expect that this will also pull down global economic activity.
Monthly Performance Review
During the month of March 2023, AENAON Syncro Strategies generated the following total returns net of fees:
Across the spectrum of our benchmark indices, our strategies' performance during February was mostly mixed. As a comparison, the US S&P 500 equities index gained 3.51%, the Barclay Hedge Fund Index posted a 0.15% gain, the Barclay CTA Index lost -1.71% while the other benchmark indices can be seen on the chart below.
Chart 1: Monthly Performance vs. Benchmark Indices – March 2023
Charts 2, 3 and 4: Inception-to-Date Performance vs. Benchmark Indices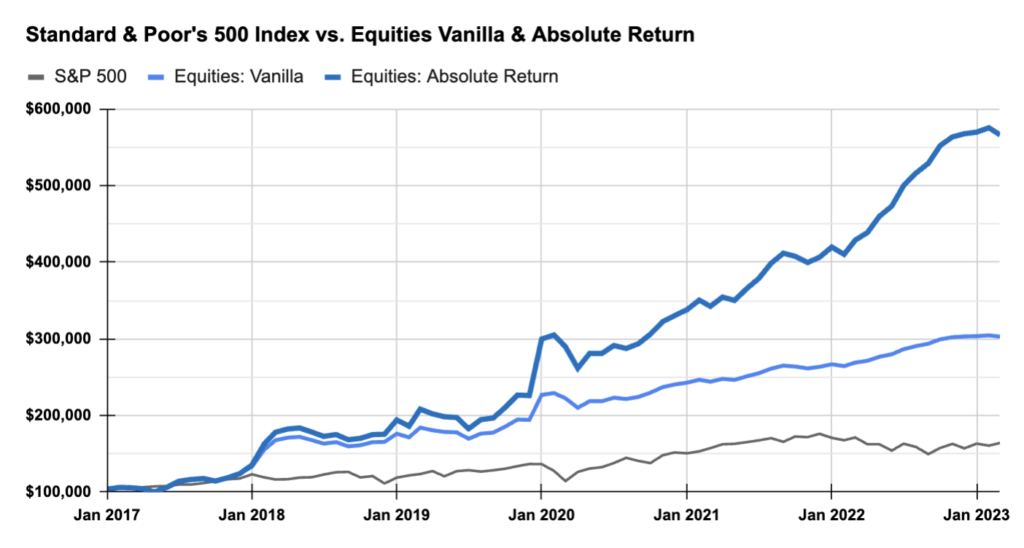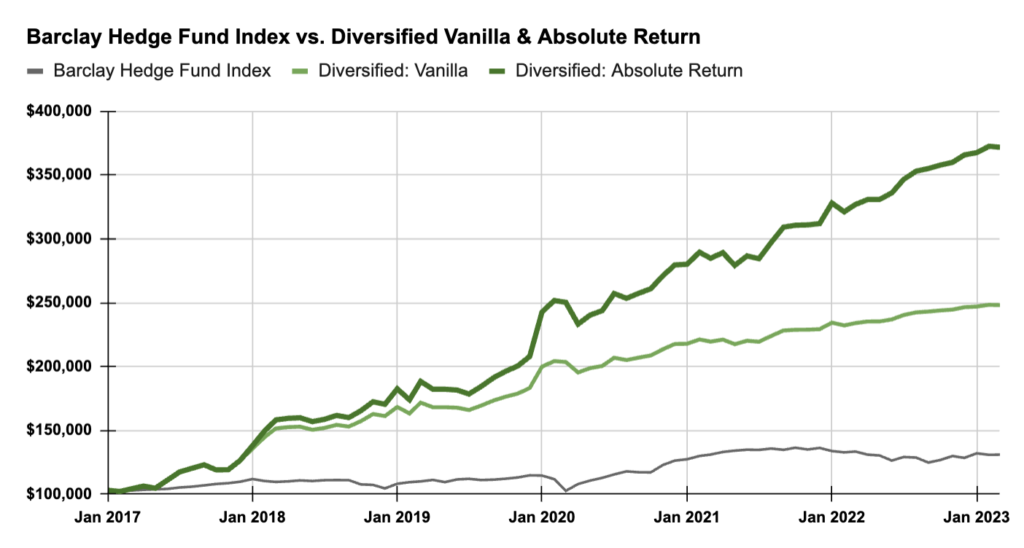 You can always review our updated factsheets at the following Fundpeak links, with monthly performance updates and statistics since inception: